5 important tips to avoid locksmith fraud
September 14, 2017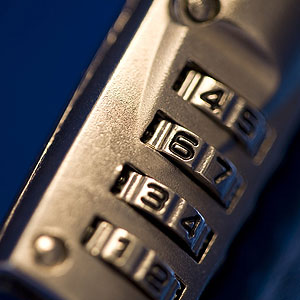 Making contact with a good quality, reputable and reliable professional locksmith in your community is essential to securing the safety of you, your family and all your personal property and possessions and preventing locksmith fraud. It is also necessary for business owners who have valuable equipment or products to protect on the premises of their offices, factories or showrooms. If you should ever have the misfortune of experiencing an attempted or performed burglary at your home or place of business, you know how difficult it can be to search for a good and honest locksmith to repair or replace your locks and keys while under stress. Most homeowners, apartment renters and business owners agree that having a top quality, responsible professional lock installation and repair service that you can contact 24 hours per day, if needed, can be of great help and comfort in the event you experience an emergency that requires lock and key replacement or repairs.
Five Important Tips to Avoid Locksmith Fraud
Five major tips for avoiding locksmith fraud when you need lock and key replacement or repairs at your home or business location include the following:
Use Only Licensed Locksmiths. - Engage the services of only a licensed locksmith for your lock and/or key repairs or replacements. Whether you need new or repaired locks for your home or office, you want to ensure that the new locks will be completely satisfactory for top quality protection of all your personal property and possessions or your office equipment and any products that your company may produce.
Seek Good Locksmith Referrals. - Be sure to seek responsible referrals from family members, good friends or business associates whose judgment you trust completely. It is always helpful to request first-time services from a company that is held in high regard by the people whose opinions you trust the most in your daily life.
Check Your Locksmith's BBB Listing. - By checking a recommended locksmith's listing and grade from the Better Business Bureau, you can determine the current reputation and level of business success of this lock repair and replacement company prior to engaging its services.
Ask Your New Locksmith for References. - It is a good idea to request customer references concerning any new locksmith you may consider hiring to replace or repair your locks today. Any reputable locksmith will gladly provide you with this information.
Request Pricing Lists for Locksmith Services. - Always request lock repair and replacement pricing from your potential new locksmith before engaging any locksmith's services for your home or business needs. You will want to compare the service costs of several different locksmiths before deciding which one best meets your specific needs.
By engaging the advice and services of Glenferrie Locksmiths serving Melbourne and surrounding areas, you will obtain top caliber locksmith services to meet all your home or business needs. Whether you need an entire office master locking system replaced or simply a single home lock repaired, this excellent company will provide you with optimum quality locksmith services at very reasonable prices. You will also avoid any possible occurrence of fraudulent service from a less than reputable company.
Optimized by NetwizardSEO.com.au