Commercial Professional Locksmiths Can Help Secure your Commercial and Retail Business
November 15, 2017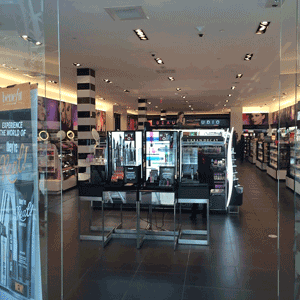 Commercial property owners and managers of retail businesses are constantly concerned about the safety and security of their buildings and retail stores. That is why Glenferrie Locksmiths in Melbourne have proudly been serving commercial property owners for over 30 years. We provide the highest level of locksmith services in Melbourne, by providing high-tech security solutions to commercial buildings and all types of retail businesses.
As professional commercial locksmiths, we understand the serious safety concern of your commercial and retail business. Our certified technicians are available to help you design security solutions that will meet and exceed the specific needs of your business.
Secure Your Retail Business with Help from Commercial Professional Locksmiths
Commercial and retail businesses have much time and money invested in products, equipment, and furnishing, too much to be left partially secure with low-quality, over the counter security alarms and locks. Our professional locksmiths are qualified and trained to deal with all types of security systems, locks, and safes, and they will work with you to choose the best security devices to use in your retail store. This will make sure that everything you've invested in is as safe and secure as possible, thus giving you a peace of mind.
As an active member of the Master Locksmiths Association, Glenferrie Locksmiths take pride in meeting the needs of all types of commercial retail businesses in Melbourne, from small mom-and-pop restaurants to large commercial buildings and office centres.
As commercial professional locksmiths that can help secure your commercial and retail business, Glenferrie Locksmiths offer the following locksmith services, and more:
Lock installation and repair
Master key system creation
Integrated Access Control for restricting areas
Safe supplier and safe repair
Emergency same day services
Re-keying locksmith
Key duplication
Restricted and specialised key system
At Glenferrie Locksmiths, we want to be your partner to help you with all of your security and lock needs. We are licensed and bonded locksmiths, insured and fully trained in the latest lock technologies, security systems and devices. Every one of our experienced commercial locksmiths will arrive on time, in a clearly marked company vehicle, with all the tools and equipment needed to solve any security or lock problem you may have.
If you would like to learn more about our professional locksmith services, pricing, or to schedule a free consultation, then you are invited to contact Glenferrie Locksmiths at your earliest convenience.
Optimized by NetwizardSEO.com.au