Differences between Smart Locks and Traditional Locks
June 15, 2017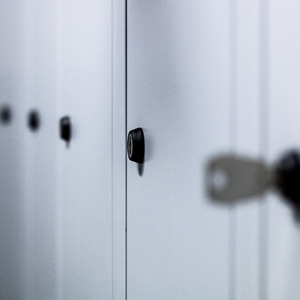 Technology has affected every industry, in many ways, especially the lock and security industry. In recent years, there have been major advancements made to age old lock technologies, which has created major differences between what is considered traditional locks and new 'smart' locks. Because of these changes and the speed at which technologies are being adapted to the lock and security industry, most people still do not know about all the new choices of locks available to use to protect their homes and businesses.
While the new smart locks that are now available have many advantages, traditional locks are still the best to use in some situations and can't be ruled obsolete any time in the foreseeable future. To best help the public to choose the best type of locks to use, here is the explanation of the differences between smart locks and traditional locks.
Differences between New Smart Locks and Traditional Locks
Traditional Locks – The definition of a traditional lock is any lock that does not function automatically. Basically, the lock needs to be operated manually to be considered a traditional lock. With that said, traditional locks such as knob locks, deadbolts, and padlocks can be operated by either turning a key, pressing buttons, or twisting thumbturns. These types of tried-and-true locks have been around a long time and are still effective at securing doors, cabinets, chains, and fences, just to name a few examples.
However, not all traditional locks are made the same, in fact, low-quality traditional locks are more of a risk to use because they can be easily manipulated to open, even by someone with basic lock picking skills. On the other hand, high-quality, name brand traditional locks are very effective at securing things, and can't be manipulated easily, even by professional locksmiths.
Smart Locks – These include automated traditional locks that can be activated electronically, without physically using a key or touching it. Smart locks are operated remotely using a computer program, a smart phone app, or by using other smart devices. These new locks can keep tract of usage and record access history, which is very useful in commercial buildings, schools, and in all types of businesses both big and small.
Their ability to be remotely operated and monitored, with the capability to record and store access history, makes smart locks very desirable for use in many industries for all types and purposes.
Optimized by NetwizardSEO.com.au