Hi-tech Safe and Vault Locks to Protect Your Valuables
July 26, 2017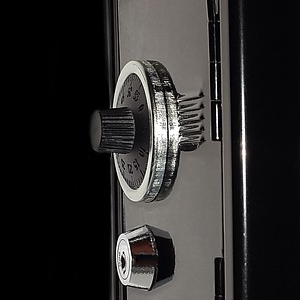 Most people acquire jewelry and other valuable items that need to be kept safe. This also includes important documents and priceless family heirlooms, but what is the best way to keep these valuables safe and secure? Some people place their most precious and valuable items in boxes, drawers, in locked suitcases, or under their mattress to hide them away, so they are protected from physical harm or theft.
If you have expensive jewelry, important documents, or anything that you value dearly and you want to keep them safe from physical harm and theft, then only a hi-tech safe and vault locks can truly protect them.
Hi-tech Safe and Vault Locks from Glenferrie Locksmiths can Protect Your Valuables
Here at Glenferrie Locksmiths, we specialise in all locksmith services for residential and commercial customers, such as installing hi-tech safes, vault locks, and the best brand name locking systems available. It's true, residential safes and vaults are not just for preventing burglars from stealing valuables, but these are also ideal for keeping important documents and precious items safe from harm against fire, the elements, or other unforeseen disasters.
In this regard, hi-tech safes and vaults are a necessity for corporations that need to protect sensitive and fragile information, and valuable items from harm and theft. Buying, transporting, and installing safes and vaults doesn't have to be difficult because at Glenferrie Locksmiths, our experienced, bonded and insured locksmiths will deliver and install them for you.
Basically, security is important for businesses, especially for residential properties, it's everything, that's because most documents, precious valuables, and money people want to protect in their homes is 'everything' they have. That is exactly why at Glenferrie Locksmiths we offer the best hi-tech safes, vaults, and locking systems available to our customers, it's because we care about our customers and they trust us to keep them, and their valuables safe.
Biometric Hi-Tech Safe and Vaults Locks
If you want the best way to protect your most valuable possessions, then consider installing a heavy-duty, biometric, hi-tech safe. New biometric, built-in scanners can be programmed to identify your fingerprint, as well as your family's fingerprints, and will open easily once authorisation is confirmed.
At Glenferrie Locksmiths, there are many options available that will keep your family safe, as well as protecting your most valuable possession, both hi-tech security safes and vault locks, and proven high-end security systems and locks. You can learn more by contact Glenferrie Locksmiths today.
Optimized by NetwizardSEO.com.au