Home Security for your Peace of Mind: How Glenferrie Locksmiths Can Assist You
April 11, 2017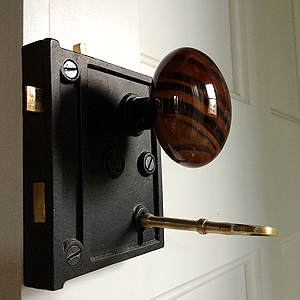 Glenferrie Locksmiths – a premier locksmith company in Melbourne, can assist you in making your home as safe as possible. Our sterling reputation is built on meeting the home security needs of our clients, and by hiring only the most highly trained security technicians and locksmiths available. Our security experts focus on every aspect and detail of each customer's home, to plan and design security measures from a wide range of locksmith services and the latest security systems.
We offer a wide range of locksmith services, everything from repairing and installing all types of locks, re-keying locks, key duplication, and creating master key systems. We understand peoples' need to feel safe in their homes, and they should. This is why we are proud of our high-quality service, top-of-the-line locks and security systems, and our affordable rates, to help people achieve a peace of mind knowing they are safe inside their homes.
Let Glenferrie Locksmiths Provide Home Security for Your Peace of Mind
Glenferrie Locksmiths are one of the most trusted locksmiths in Melbourne, and we help secure both residential and commercial properties. We want to be your reliable locksmith service, to help you feel secure behind every door and window of your home, by protecting your residence with the latest locking mechanisms, security cameras, and high-end security systems.
Deterring would-be thieves is the first line of defence, but when experienced burglars read the signs on your home that state there is a security system on the premises, they will think twice before attempting force entry. Modern security system with wireless cameras and motion detectors can monitor the surroundings of your home and detect an intruder before they even get near any windows or doors. When an alarm is triggered, intruders will flee before the police arrive.
Advanced home security systems can now integrate with your digital devices, such as a smartphone or tablet, and can alert you when your home alarm is triggered. You can even see what your camera sees when you are away from home using Wi-Fi.
If you would like to learn more about how we can assist you in securing your home, so that you can have the peace of mind that you deserve, please feel free to contact us here, at Glenferrie Locksmiths, we are happy to help.
Optimized by NetwizardSEO.com.au