Lock Rekeying Services: What is it all about?
April 26, 2017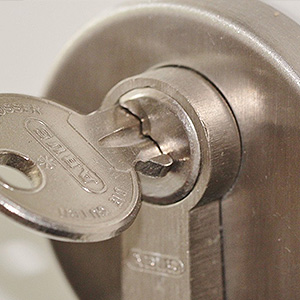 Whether you're in need of some work on your locks at your home or your business we have the answers you need. Many people aren't aware of the fact that they might not need a whole new lock - they might just be able to go with a solution called rekeying. This process is generally not as expensive as buying all new locks and getting them installed. It is a viable option that can save people time and money yet still give them peace of mind regarding the protection of their property.
Rekeying locks is a process in which the locksmith removes some of the inner hardware of the lock, particularly pins and springs. They are then replaced with new pins and springs that require a different key. If you have just moved to a new home, doing this is a smart idea. After all, you don't know who has access to your home - or who the former homeowner lent keys to. This means you have no idea who can just unlock your door and stroll into your home. That certainly doesn't give you a good sense of security, does it?
Even if you are moving into a newly built home you should still consider getting your locks rekeyed. This is because the locks on most newly built homes contain master pins. This is to allow all the different contractors access to the home. These pins mean that more than one key can be used to unlock it. Rekeying a newly built home means that the master pins can be removed, and that no one else but the homeowners (and whoever they may give keys to) can access their home.
Rekeying services are useful in commercial spaces as well. After all, former tenants within the space might not get all keys back from former employees. If you are utilizing a space that formerly housed a different type of business than you owe it to yourself and your company to get the locks rekeyed. Your security is of utmost importance. An experienced technician will give you the advice and peace of mind that you need to understand why and when a lock needs rekeyed. And he will also be able to do the services in a prompt and efficient manner.
Optimized by NetwizardSEO.com.au