Lock Repairs and Re-Keying: When Do You Need to Call a Professional Locksmith?
March 29, 2017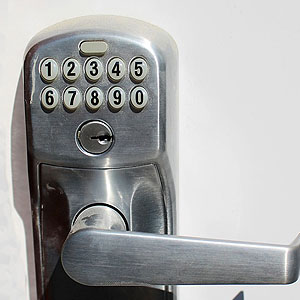 Locks are everywhere, used in residential, commercial, and industrial properties, for many reasons, mostly for security purposes, such as limiting access to certain people and to secure equipment and other valuables from theft. However, locks and keys are not permanent, and, there comes a time when there is a real need to repair, replace, or re-key them. A professional locksmith can help to determine if there is a need to replace or re-key your locks, depending on the situation.
So, what situations warrant lock repairs and re-keying, and, when do you need to call a professional locksmith for help?
Situations When You Need a Professional Locksmith for Rekeying Locks
Not surprisingly, but many people are not aware about the many locksmithing options available to them, such as the ability to re-key a lock, rather than to replace one. It is common for property owners to head down to a hardware store and buy new locks for their buildings, when they believe they must. But honestly, most of the time, it is an unnecessary expense because a locksmith can re-key or repair a lock instead.
Are you unsure if you must purchase new locks for your building? If so, it is advised to contact a professional locksmith that can check your locks to make sure, there are usually other options available. However, there are definitely situations that warrant new locks, and a locksmith can help you to choose quality locks that will last. The main reasons why most people replace locks is when they move to a new residence, during the change in possession of a property, or when an employee leaves a company.
Whether it is for residential or commercial buildings, locks can be re-keyed or repaired most of the time. Re-keying locks allows new unique keys to be made, without having to buy a new lock. So, anyone with the old key cannot gain entrance anymore. Unless a lock is broken or malfunctioning, or, it is a totally different style of lock that one desires, then a locksmith will recommend that you purchase a new one.
When you need to maintain control of who can access your building, whether you move to a new residence, or when an employee leaves the company, key control is vital. Professional at Glenferrie Locksmiths in Melbourne can help you do this, by re-keying or repairing your locks as needed, and they also specialise in all types of locks and security key-systems.
Optimized by NetwizardSEO.com.au