The Importance of Temporary Keying for Building Construction Projects
August 11, 2017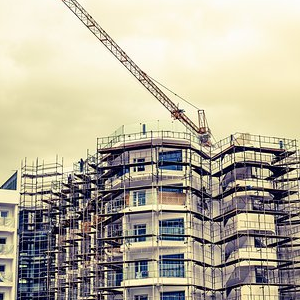 During the construction phases of building, keeping equipment and areas under construction secure is a top priority, one that cannot be overlooked. To best accomplish this – to keep equipment and areas under construction secure, temporary keying for building construction projects was created. The system is designed to effectively prevent theft and damage of the property owner's physical assets and the contractor's materials and equipment secure, by restricting and limiting unauthorised access to construction materials, equipment, and areas under construction.
Contractors depend on temporary keying as an effective way to secure all areas entrusted to them until the time comes for the property owner or tenants take back possession of the finished building. There are several methods of using temporary construction keying, listed below are some of them:
Keyed alike – in this way, locks in the building are keyed alike so that both the owner and the contractor have the same master keys. This is done as a convenient and inexpensive way to allow the owner of the property to have access when needed, as either stipulated in the building contract or for other legal purposes. Another benefit of keyed alike, temporary keying for building projects, is that it simplifies the final handover process when work is completed, or near completion.
When the construction project is completed, then locksmiths will change the cylinders in the locks to a new desired keying system, such as a master key system.
Basic construction key – this is a temporary key issued to the builder, and then to contractors and subcontractors, such as plumber, electrician, and carpenters, it will allow access until the occupant's key (the "void" key) is inserted into the locks and used, typically after the handover, or in situations where temporary construction keys are lost, for the sake of security.
There are many important advantages to temporary keying for building construction projects, listed below are some of them:
Provides an effective solution when only temporary access is deemed necessary.
A professional locksmith can easily create a temporary construction keys and a void key.
Switching from a temporary keying for construction projects to permanent keying is easy, and can be done as often as needed.
It simplifies the handover process.
It saves money because there isn't a need to replace keys after the handover.
Temporary keying is ideally used to provide security at all stages of construction.
If you are a property owner, and you need to allow contractors to have access to your building during construction projects, but not to have access after the handover, then temporary keying is the best option.
Optimized by NetwizardSEO.com.au