Why Building Designs Should Include Effective Lock Systems
October 25, 2017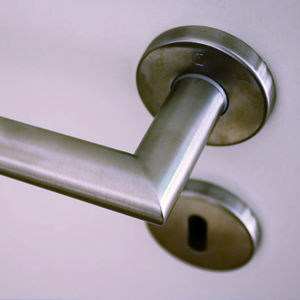 Especially for offices and factories that are located in or near busy metropolitan areas today, having strong, effective lock systems is essential. Responsible architects and builders now include sophisticated lock systems in their plans when designing buildings or renovating a private home, a large apartment or condominium complex or a contemporary office building or manufacturing center. Gone are the days of leaving doors unlocked in such buildings and homes or living units as these. Since the cost of office and factory furnishings and equipment continues to rise, building owners and operators are eager to secure their business premises to avoid possible vandalism or theft.
Why Modern Building Designs Should Include Effective Lock Systems
Design plans for commercial offices or production facilities and for multi-storey private homes should include highly effective lock systems for the following reasons:
Factories Need Full-Feature Restricted Key Locks. - Many busy factories have work shifts around the clock, with employees entering and leaving the premises at varied times throughout each day and night. With installation of a restricted key locking system, all employees and management staff have keys that open the main factory entrance door. This same key will open the door to the room or area of the building where each employee works, but not other doors throughout the facility. This avoids any security problems that may arise if too many people have access to certain areas where expensive inventories, equipment or materials are used or stored. Also, if employees lose their keys, an outsider who finds these keys will be able to open the building's main entrance, but will not know what other room or rooms can be opened with this same key.
Large Apartment Complexes Can Benefit from Limited-Feature Restricted Key Systems. - Large residential apartment complexes often use restricted key systems that offer limited features. These lock systems issue keys to residents that will open both the primary entrance to the complex building in which they live and each tenant's apartment door. In many instances, door locks of communal areas of the complex like the health club pool, the workout room and the upper deck's entertainment bar and lounge require use of a separate key since these areas are often open just to residents who pay a yearly membership fee.
Multi-Storey Private Houses Need Varied Types of Sturdy Locks. - Homeowners of multi-storey houses often prefer installations of varied types of locks for keeping their property and possessions safe and secure. They may want a traditional sturdy spool lock and key for the front door, drop bolt locks to secure the French doors leading to the terrace outside the sunroom and heavy sliding bolt locks for the back and basement doors. Locks that are easy to use yet secure help children become accustomed to locking and unlocking the doors of their homes from a young age.
For top-tier advice and superb modern lock installations, contact Glenferrie Locksmiths providing expert services and effective lock systems to homes, apartment complexes, large office buildings and factory facilities in Melbourne and throughout the surrounding areas. This experienced team of professionals with guide you to choosing installation of the very best lock systems to meet your specific preferences and needs to keep your home or commercial property safe and secure at all times.
Optimized by NetwizardSEO.com.au